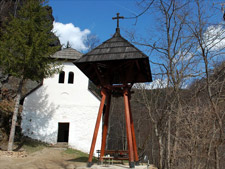 Kovilje Monastery
Distance: 14km
Kovilje Monastery
The monastery originates from XVIII century and it is comprised of two temples: the first is dedicated to the Holy Archangel Gabriel and the other is dedicated to Saint Nicholas. The Saint Nicholas Church partly relies on a rock, so it can be classified as a cave church of ascetic type.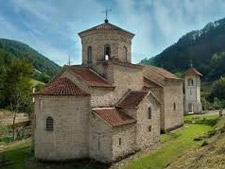 Pridvorica Monastery
Distance: 20km
Pridvorica Monastery
Constructed in 12th century, at the same time as the neighboring Monastery of Studenica. It is located nearby Ivanjica, in Pridvorica settlement. It has a status of a highly significant cultural monument.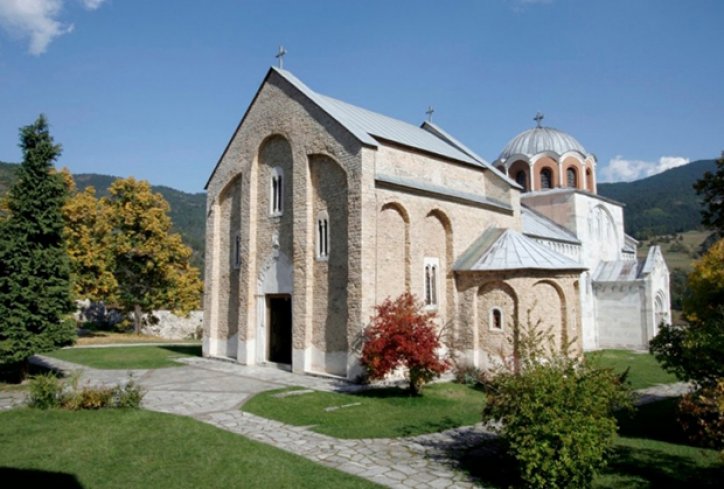 Studenica Monastery
Distance: 45km
Studenica Monastery
This is one of the largest and richest monasteries of the Serbian Orthodox Church. It was founded by Stefan Nemanja in 1190, and UNESCO entered it into the World Heritage List in 1986.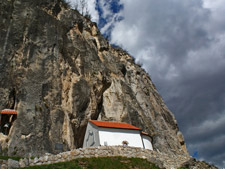 Hadzi-Prodan's Cave
Distance: 1600m
Hadzi-Prodan's Cave
Hadzi Prodan's Cave is an archeologic Paleolithic site and a natural monument located near Lisa settlement, near Ivanjica.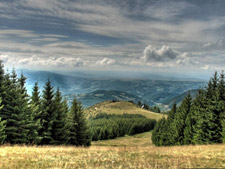 Nature Park Golija
Distance: 30km
Janko's rock (1833 m), Ticar Lake and Tear of Heaven Lake
Ovaj prostor proglašen je parkom prirode, a UNESKO ga je proglasio rezervatom biosfere.
Mountain Javor
Distance: 19km
Kusici, Vasila's Summit, monument to Major Ilic
Kusici is a small mountain village located in the territory of Ivanjica, on the slopes of Javor mountain (1519m, Vasila's Summit).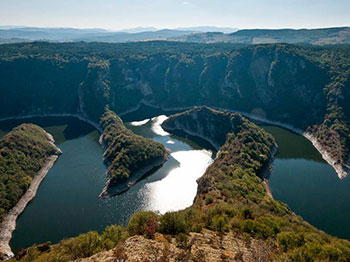 Uvac Lake Nature Reserve
Distance: 45km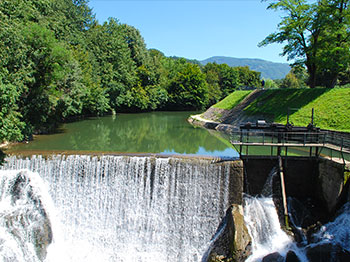 City Ivanjica
Distance: 5km
Visit to the city of Ivanjica
Introduction to Ivanjica and its beauties. Visit to significant landmarks. Restaurant and nightlife tours.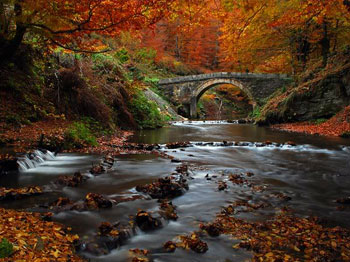 Roman Bridge
Distance: 16km
This stone bridge over Moravica River is located in the village of Kumanica, at 16 km southwest from Ivanjica towards Golija Mountain, in the vicinity of old, abandoned watermill. It represents a part of the old road which was the shortest connection point between Sandzak and Serbia during Turkish era.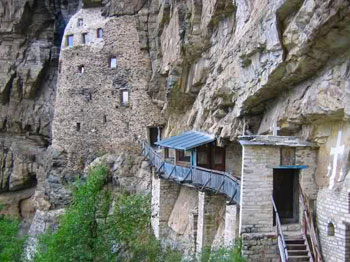 Hermitage of Saint Sava
Distance: 32km
Hermitage of Saint Sava
Hermitage was erected by Saint Sava, after his return from Hilandar Monastery. A narrow mountain path leads visitors to this special place where they can pray and grab water from spring inside the cave where this Serbian saint practiced asceticism.
Vuckovica Lake
Distance: 9km
Vuckovica Lake
Artificial lake Goli kamen near Vuckovica is an idyllic place for field trips and fishermen's heaven. The lake is rich with fish, and you can fish carp, catfish, crucian carp, European chub, common rudd, tench, sun bleak, European perch, brown trout and rainbow trout, as well as huchen.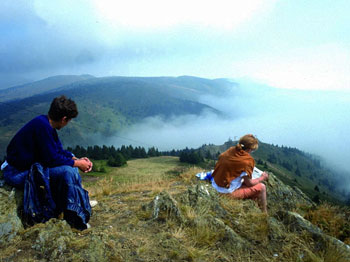 Mountain Mučanj
Distance: 22km
Altitude: 1534m
Mountain Mučanj
Name of the mountain is connected to Saint Sava, who climbed to the top with difficulty. According to tradition, Saint Sava prayed to god for water, because he was thirsty. At the location where there is a fountain now, his horse hit the ground with his hoof and water started running.